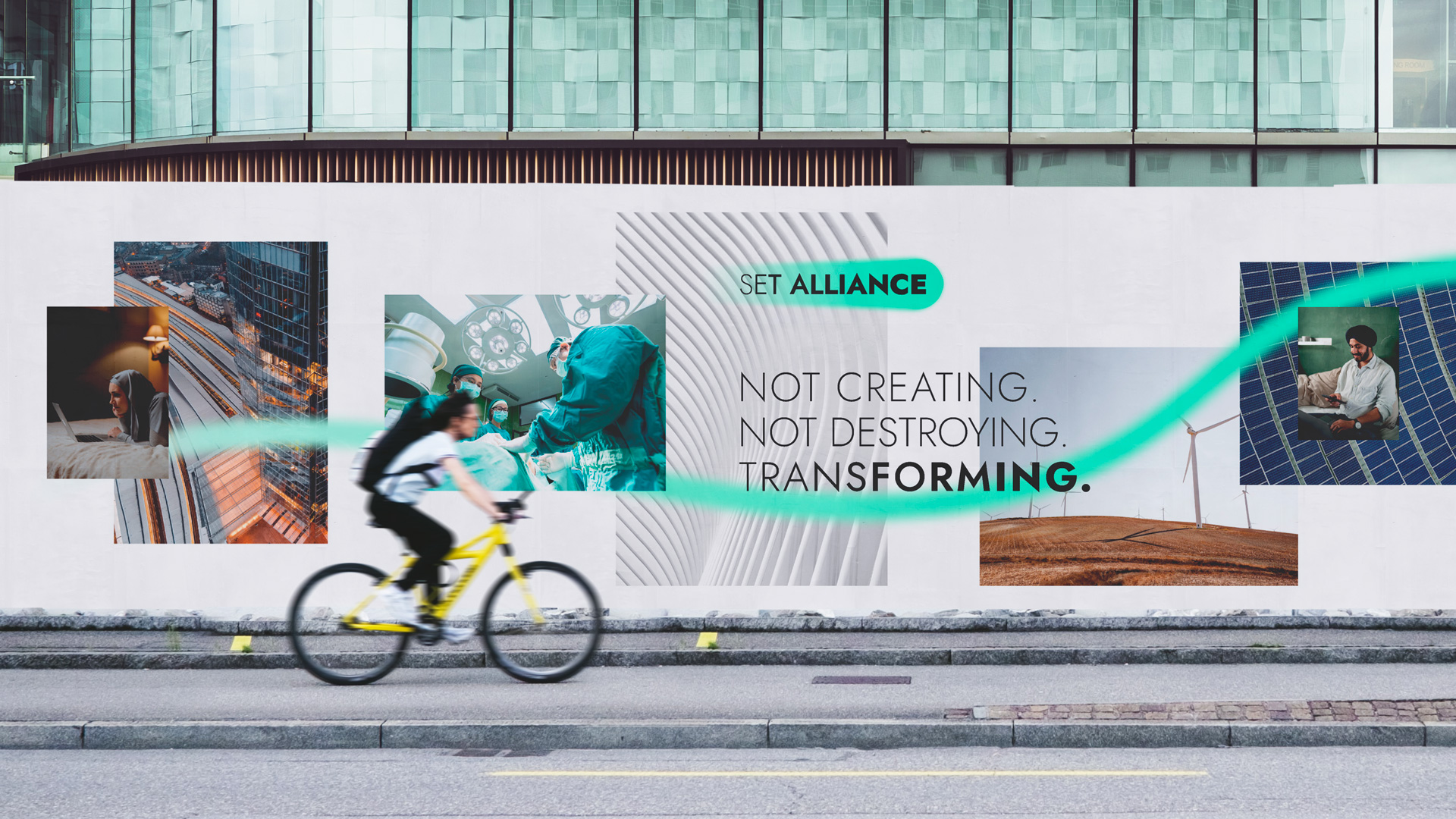 Scroll Scroll Scroll Scroll Scroll Scroll Scroll Scroll Scroll Scroll Scroll Scroll
Set Alliance
BRANDING
It's not about creating, it's about transforming
The Global Servitisation for Energy Transition (Set Alliance) is a union of entities that aim to accelerate the development of more sustainable, cleaner, and more efficient energy solutions to combat climate change.

This transition involves incentivising a pay-as-you-go model for energy use, which removes barriers to entry in terms of the availability of efficiency systems. This is a model based on the circular economy that benefits everyone.

A brand in transition

The Set Alliance brand is an expression of the concept of a transition. The effect of the fonts of varying thicknesses, present in the logo and headers, creates an illusion of movement. The green halo is the system's main graphic element, creating a trail that adds dynamism and alludes to the energy sector.
The use of photography takes centre stage to represent the most tangible elements of energy efficiency, such as equipment, spaces, infrastructures, professionals, end users, etc. In terms of editing, bright images, which can be superimposed on each other, are combined with the halo that represents this clean, sustainable, and efficient energy.
Powering change
The Set Alliance brand is designed to be didactic and attractive, which is why it is easily adaptable to various dissemination platforms, both in digital and physical environments. Depending on the message to be conveyed, it shows the information in a more visual way with photographs and icons, or in a more extensive way with an edited layout of the elements.